FordPass Rewards™ - What you Need to Know

Interested in learning more about the FordPass Rewards™ program and how you can look forward to earning and redeeming reward points here at Park Ford of Mahopac Inc.? Our team is happy to review the highlights, how FordPass Connect™ works, and more to provide relevant insight on this popular OEM initiative today!
FordPass Connect™ Reward Qualifications
Drivers of Ford vehicles with enabled SYNC® technology, along with shoppers who choose to purchase a new Ford model here in Mahopac, immediately qualify to participate in this rewards program as official FordPass™ members. When you choose to buy a new Ford model through our finance experts, you can even expect to receive a welcome rewards points package as part of this worthwhile investment.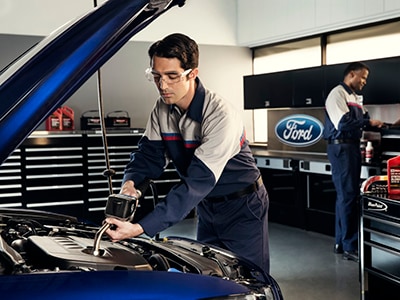 FordPass Rewards™ - Services and Offers you Can Apply Points Towards
So, what can you use FordPass Rewards™ points for? From discounts on service with the regular maintenance needs of your vehicle to future purchase and lease offers, a wealth of different features and options are eligible for points application to deliver necessary value on future transactions at our Ford Mahopac dealer location. The best part? When you do make a purchase on our showroom floor, through our finance team, or inside our service center, you'll receive additional reward points to then apply at a future date!
Learn More about the FordPass Rewards™ Program in Mahopac, NY
For additional insight, contact our team today to discuss FordPass Rewards™ points options and your qualifications as a new Ford model shopper or current SYNC®-enabled car operator. We look forward to answering questions and detailing these services extensively on your behalf.
Hours
Monday

9am-6pm

Tuesday

9am-6pm

Wednesday

9am-6pm

Thursday

9am-6pm

Friday

9am-6pm

Saturday

9am-5pm

Sunday

Closed